Eric Cayeux awarded the International SPE Drilling Engineering Award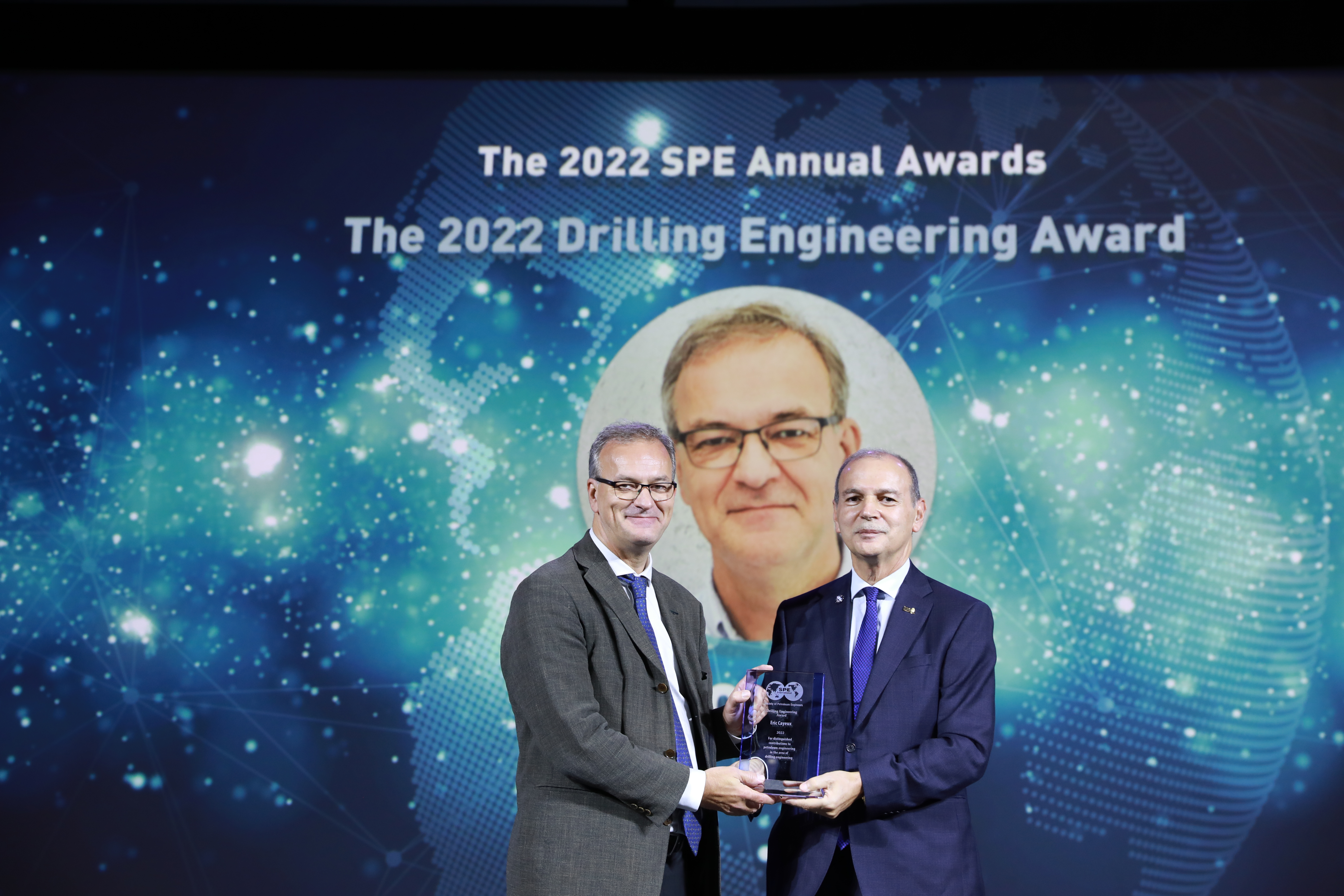 Copyright photo: SPE
NORCE's Chief Scientist Eric Cayeux is awarded the International Drilling Award this year.
The prize goes to persons who have made significant technical and professional contributions to the industry
The awarding is a great recognition of Cayeux's extensive work over many years, and Cayeux received the prize at the ATCE Annual Awards Banquet in Houston 6th of October.
Press release:
Eric Cayeux Receives SPE Drilling Engineering Award from Society of Petroleum Engineers
Richardson, TX (6 October 2022) – The Society of Petroleum Engineers (SPE) recently honored Eric Cayeux with the SPE Drilling Engineering Award at SPE's Annual Technical Conference and Exhibition held 3-5 October in Houston, Tx. Cayeux is Chief Scientist at NORCE Norwegian Research Centre AS.
SPE is recognizing Cayeux for his key development of the widely used DrillScene and DrillTronics products, his many patents, and his deep understanding of the practical and technical details of drilling operations, mathematical modelling, experiments, and software development.
SPE serves more than 124,800 members worldwide, sharing technical knowledge for the benefit of our industry. Each year, SPE presents awards that recognize members whose efforts have advanced petroleum technology, as well as their professional achievements and contributions to the industry and the society.
"It is an honor to recognize Eric for his commitment and dedication to the oil and gas industry with the SPE Drilling Engineering Award. SPE international award winners were nominated by their colleagues and selected by their peers for their achievement and contributions and it's my pleasure to congratulate Eric on receiving this prestigious international award from SPE," said Kamel Ben-Naceur, 2022 SPE President.
We are very proud of our Chief Scientist. Having a world-leading researcher in DigiWells naturally helps to ensure a high level of research. He is of course also important for a leading research environment in drilling.